Overview
Learn about the unique aspects of our program...
The Division of Child Neurology accepts one resident each year for a categorical residency training program.
Led by Dr. Ewa Way, the Child Neurology Residency Program allows increasing patient-care responsibility across three years of training. During the first year, emphasis is on the foundations of clinical neurology, primarily bedside anatomic localization and clinical diagnosis.
The modern clinical neuroscientist must be well-versed in the most up-to-date technical neurodiagnostic procedures, and all trainees will gain expertise through daily conferences and mandatory clinical rotations.
Elective opportunity in pediatric neurological rehabilitation is also available. National Institutes of Health (NIH)-funded and university-funded programs provide lab-based and clinical research for senior-level residents.
The residency offers organized clinical neuroscience teaching opportunities with the possibility for significant elective time. Residents complete their first two years of training in VCU's Department of Pediatrics before joining the team in the Division of Child Neurology for the remainder of the five-year program. Upon completion, successful residents will be eligible for board exams in both pediatrics and neurology.
Regular didactic engagements include basic neuroscience, clinical neurophysiology, neuro-ophthalmology, neuropathology, neuroradiology, child neurology and resident care presentations. Grand rounds accredited by the Accreditation Council for Continuing Medical Education occur once a week and include a variety of topics and speakers.
Rotations
The Department of Neurology operates on a 13-block rotation schedule...
Each of the 13-blocks is four weeks in duration
PGY-3:
Child Neurology inpatient and clinic: 7.5 blocks
Adult neurology (inpatient wards, night float, outpatient clinic): 7.5 blocks
Electroencephalogram (EEG): 1.5 blocks
________________________________________________________________________________________________________________________
PGY-4:
Child Neurology inpatient and clinic: 5 blocks
Adult Neurology (consult, outpatient clinic, neuro-ophthalmology): 5 blocks
Neuropathology: 1 block
Electives: 2 blocks
________________________________________________________________________________________________________________________
PGY-5:
Child Neurology inpatient and clinic: 4 blocks
Child Psychiatry: 1 block
Electives: 8 blocks
Apply
Information for Child Neurology Residency applicants...
Residency positions begin July 1 of each year, with an application deadline of December 1 the prior year. This program is categorical and only requires applicants to apply to our child neurology program – a separate application to pediatrics is not required.
The Division of Child Neurology participates in the National Resident Match Program (NRMP) and accepts applications through the Electronic Residency Application Service (ERAS).
Additional application materials include:
Curriculum vitae (CV) with the applicant's e-mail address and phone number
Personal statement
NRMP number
Official medical school transcript
Test scores

USMLE (must pass – no minimum score)
COMLEX (if applicable)
TOEFL (if applicable – minimum score 600)
CSA step 2CS (if applicable)
TWE (if applicable)

Notarized copy of visa (if applicable – VCU can only sponsor J-1 clinical visas)
Letters of recommendation: A minimum of three U.S. or Canadian physicians who know the applicant's clinical skills and have worked with the applicant during the past two years (must be originals; no electronic copies)
Prerequisite Training
Additional requirements...
Applicants to the child neurology residency must successfully complete the prerequisit training outlined by the American Board of Pediatrics.
After acceptance and prior to joining the program, applicants must provide a list of rotations completed during prerequisite training. This document, on letterhead from the institution where training was completed, must arrive no later than July 15.
Applicants who plan to complete this training at another institution must ensure it meets American Council for Graduate Medical Education and American Board of Psychiatry and Neurology requirements.
Program Directors
Child Neurology Residency Program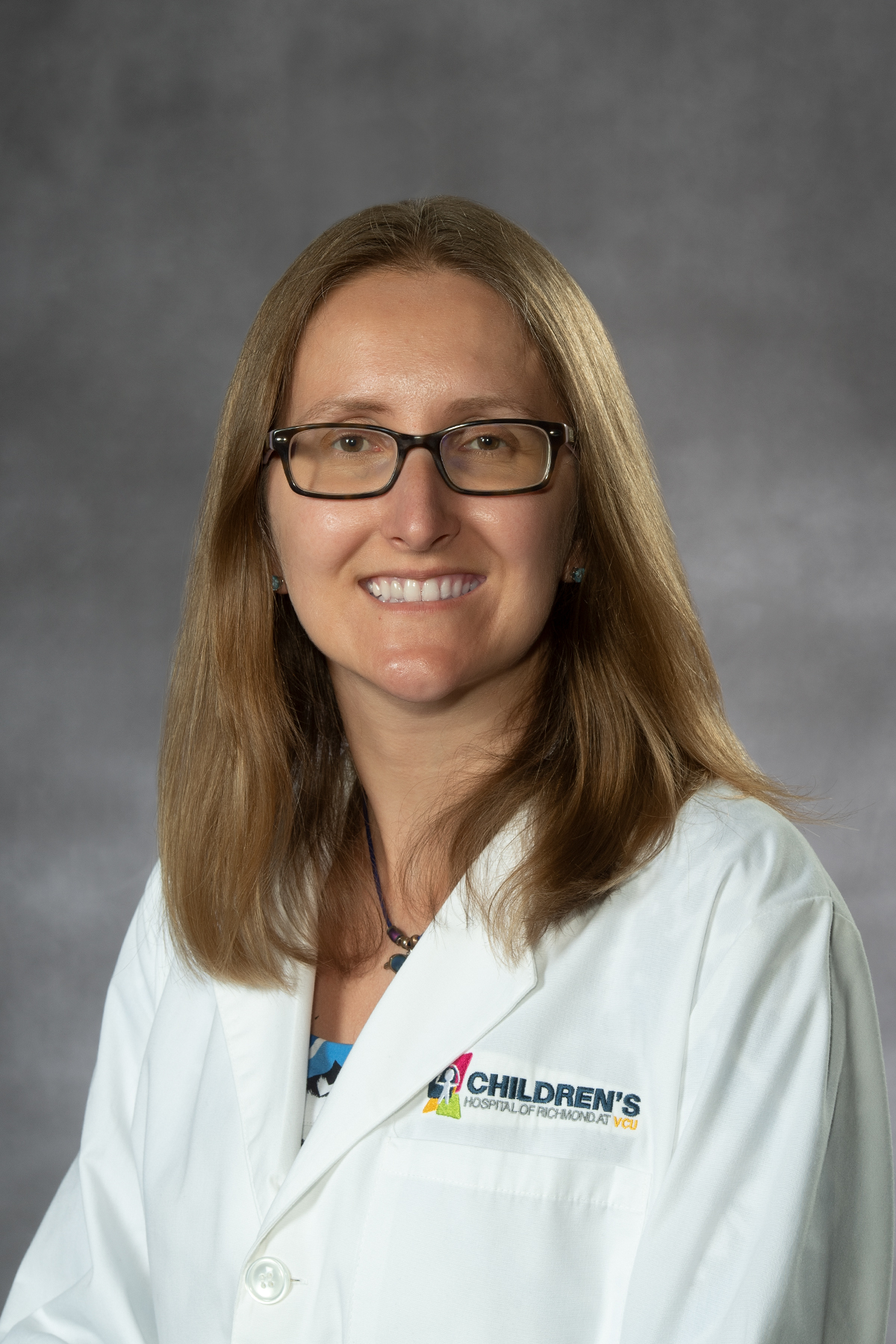 Ewa M. Way, M.D.
Assistant Professor, Program Director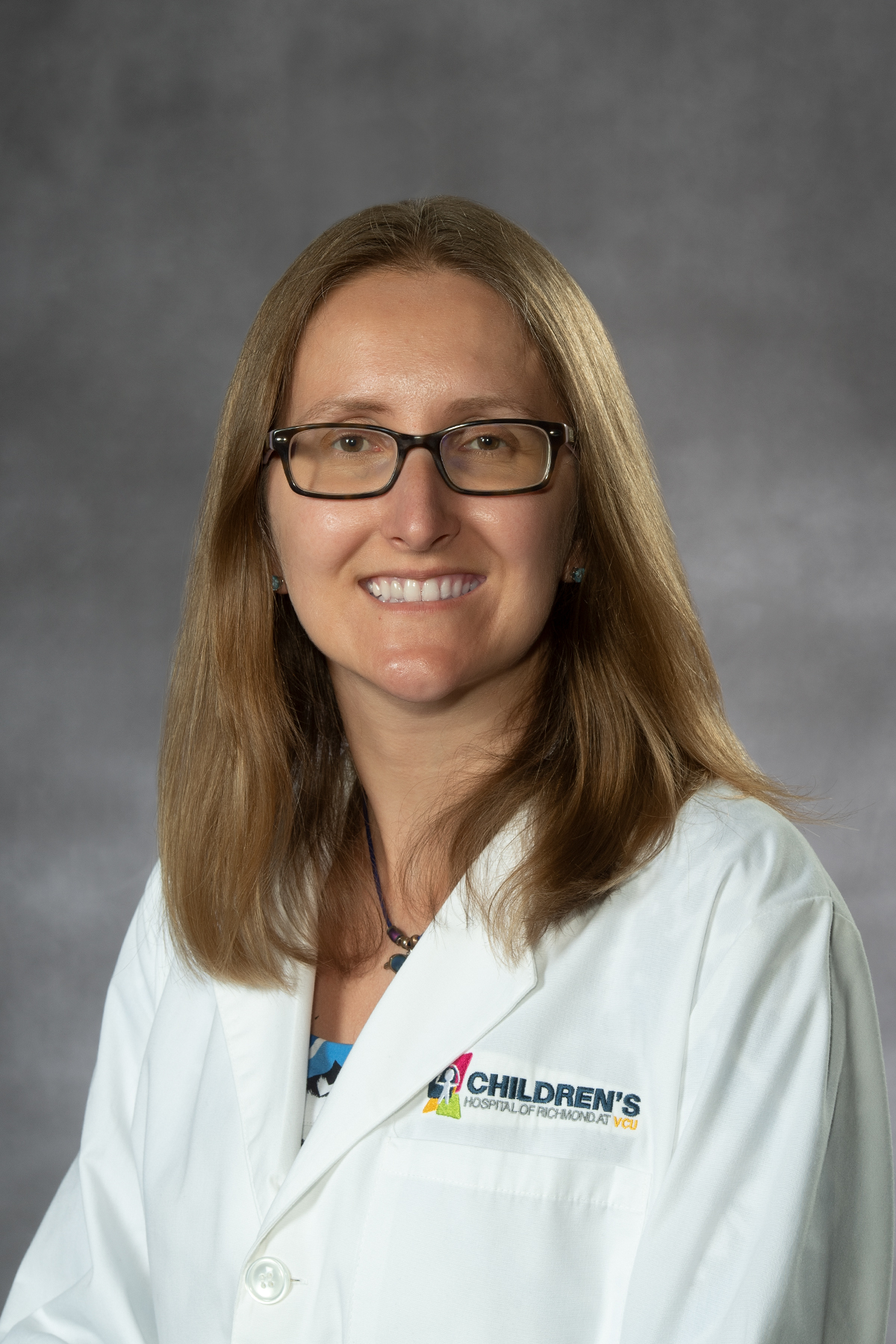 Ewa M. Way, M.D.
Assistant Professor, Program Director
Department of Neurology
Division of Child Neurology
Program Director for Child Neurology Residency Program
Phone: (804) 628-1624
Email: ewa.way@vcuhealth.org
Residents
Meet our current residents...
VCU Child Neurology and Richmond
Richmond, Virginia is in the midst of a beautiful Renaissance - a hidden gem with plenty of historical, but also modern day interests, including world class museums, a vibrant food scene, concerts, theater, and family friendly festivals. In additon, there are running and biking trails along the James River as well as an emerging craft beer scene.
Children's Hospital of Richmond (CHoR) at VCU Health, has seen parallel growth with child neurology faculty and the expansion of the new state of the art Children's Pavilion while also in the midst of construction of a new children's inpatient tower. The strength of the child Neurology Division lies in its friendly atmosphere with approachable faculty, making it a welcoming and inclusive group.