Ram K. Saha, M.D. joined our department as an Assistant Professor of Neurology on August 17. Dr. Saha is a vascular neurologist and stroke specialist and says he is privileged to be a member of such a dynamic family at VCU. He sees patients with different types of strokes, CNS blood vessel diseases, and CNS disorders. He also enjoys the complexity and variety of vascular and endovascular neurology. Dr. Saha's special interest is in acute arterial and venous ischemic stroke management, CNS vasculitis, strokes in women,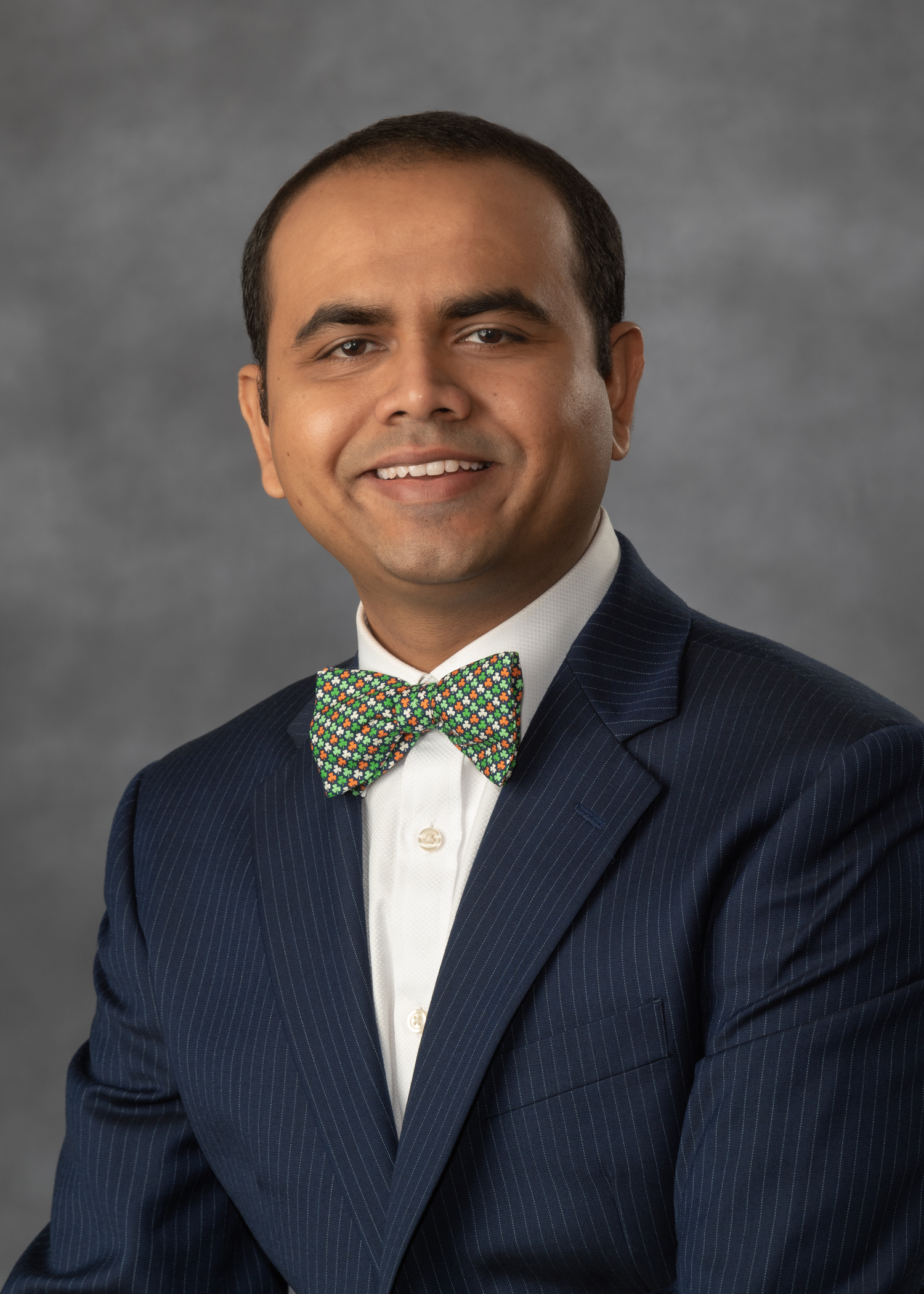 along with post-stroke recovery.
His research interest is in neuroimaging and molecular changes after acute ischemic strokes, ethnic relation, and the prevalence of carotid atherosclerosis. Dr. Saha earned his medical degree in 2011 from Holy Family Red Crescent Medical College, Dhaka, Bangladesh. He went on to finish his internship at Westchester Medical Center of New York Medical College and subsequently finished his residency in Neurology from the University of Texas Health Science Center in Houston, Texas. Dr. Saha continued his education with a fellowship in Vascular Neurology at Thomas Jefferson University Hospital in Philadelphia, Pennsylvania.
Beyond his role as a physician, he and his wife Dr. Progga Kapuria were blessed with their first child, a baby girl, Angelina Saha (Riddhi) on August 24th. In his spare time, he enjoys running, traveling, trying different cuisines, cooking, being outdoors, and spending time with family.